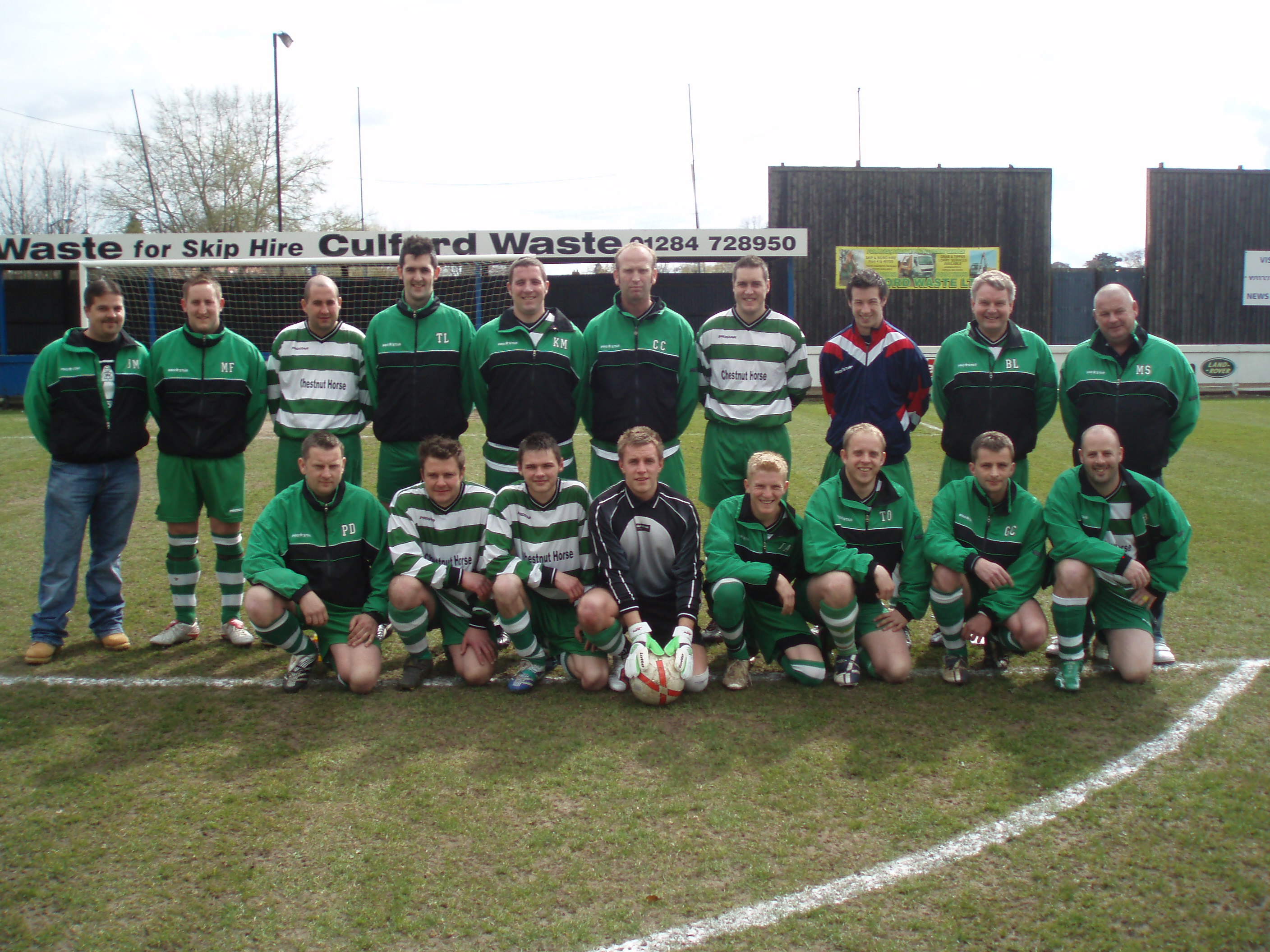 Top Row Left to Right - Justin Margretson, Martyn Fisher, Simon Codd, Tom Loveys, Kenneth Maxfield, Carl Crane, Adam Conroy, Kevin Holland, Barry Lister, Mark Stockings
Bottom Row Left to Right - Paul davey, Kevin Haxell, Charlie Morgan, James Cooper, Joe Allum, Tom Osbourne, Gary Chittock, Dale Baker
Welcome to the official site of Buxhall United Football Club. Buxhall are affiliated to the Suffolk County F.A. and play in the Third Division of the Bury St Edmunds & District Sunday Football League.
Buxhall United's home ground is Mill Lane, Buxhall, Suffolk.
Directions
This web sites aim is to provide our players, other teams and the general public with information about us and our club.
Latest
Next Match
SUN 14 MAR 2010 10:30am